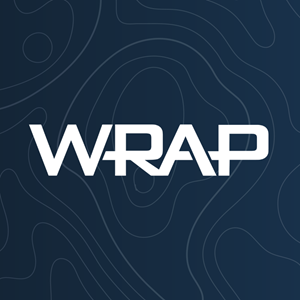 Outlines Meaningful Cost Reductions to Support Greater Efficiency Without Inhibiting the Company's Ability to Monetize Its Robust Sales Pipeline
Will Lean Into Bolstered Distribution and Sales Capabilities to Accelerate Path to Profitable Growth
TEMPE, Ariz., April 17, 2023 (GLOBE NEWSWIRE) — Wrap Technologies, Inc. (Nasdaq: WRAP) ("Wrap" or the "Company"), a global leader in innovative public safety technologies and services, today announced the immediate appointment of Kevin Mullins as Chief Executive Officer and released preliminary financial results for the first quarter of fiscal year 2023.
Leadership Updates
In connection with Mr. Mullins' appointment, TJ Kennedy has agreed to immediately step down as Wrap's Chief Executive Officer and a member of the Board of Directors (the "Board"). Wrap thanks Mr. Kennedy for his leadership and contributions.
Mr. Mullins, who joined Wrap's leadership team as President in April 2022, possesses extensive experience as an executive and advisor in the public safety solutions market and has a successful track record of taking companies from inception to growth to profitability. In addition to having the confidence and trust of Wrap's employees and customers, he has led many of the Company's initial cost containment initiatives, recruiting and operations efforts, and large customer acquisitions over the past year.
Notably, Mr. Mullins was first identified as part of the Chief Executive Officer search process carried out by the Board in the first quarter of 2022.
Preliminary Estimated Results for Q1 2023
First quarter 2023 revenue is estimated to be between $0.60 million and $0.70 million, which compares to $1.6 million in the prior year period. The decline in revenue is primarily attributable to the timing of new orders being delayed until later in 2023. As a reminder, it is common for first quarter revenue to decline as a result of the timing of customer annual budget approvals, which often happen in the back half of the calendar year.
The Company believes gross margin for the first quarter 2023 will be inline with the prior year period.
Operating expense for the first quarter 2023, including SG&A and R&D, is estimated to be between $4.0 million and $4.5 million as compared to $6.1 million in the prior year period. First quarter 2023 operating expense decline was driven by cost containment efforts that were put in place in 2022, as well as a continued focus on further cost reduction efforts discussed in more detail below.
Net loss for the first quarter 2023 is estimated to be between $3.7 million and $4.3 million for the quarter, compared to $5.4 million in the prior year period.
Cash, cash equivalents and short-term investments were approximately $16 million as of March 31, 2023, compared to $30 million as of March 31, 2022. As detailed below, the Company plans to enact additional cost containment initiatives in the near-term to ensure an extended operating runway based on its current cash on hand.
The Company expects to announce the date for its first quarter 2023 earnings results in the near-term.
Outlook and Focus on Greater Efficiency
Due to the recent changes in leadership, Wrap will be re-evaluating its previously communicated outlook and guidance for fiscal year 2023. The Board recognizes the importance of providing new leadership with sufficient time to conduct an independent assessment of Wrap's existing pipeline, near-term opportunities, and resource requirements.
Wrap anticipates that by making strategic cuts to non-critical expenses in the near-term, the Company can maintain growth through achieving greater efficiencies while seeing a significant reduction in quarterly operating expenses. The targeted cost reductions are expected to lower certain operating expenses and allow the Company to transition to a just-in-time production model that aligns with sales forecasts. Wrap believes that by taking these measures, the Company will be on an accelerated path to sustained profitability.
These changes are expected to generate a minimum quarterly reduction in operating expenses of $1.5 million, or $6 million on an annual basis. However, the Company does anticipate incurring additional one-time operating expenses during the second quarter of 2023 due to severance charges associated with the changes in management.
Wayne Walker, Chairman of the Board, commented:
"In light of our results for the first quarter and the soft economic environment, the Board has moved decisively to elevate Kevin to the Chief Executive Officer role. Kevin has distinguished himself as a respected leader within the organization and a trusted partner to the growing number of domestic and international law enforcement agencies relying on our solutions. He has an actionable vision for achieving efficiency, rebuilding our cash position, and leaning into our bolstered distribution and sales infrastructure to accelerate sales of the higher-margin BolaWrap 150. The Board also wants to take this opportunity to thank TJ for his leadership during an important transitional year for the Company and his contributions as a director."
Mr. Mullins added:
"I appreciate the Board's confidence and feel well positioned to hit the ground running as Chief Executive Officer. As shown in fiscal year 2022, Wrap has begun to realize the benefit of long-term investments in marketing, training, and research and development. We now need to build on this momentum by accelerating the pace at which we are closing sales opportunities in our strong pipeline, expanding relationships with existing customers, and realizing opportunities to reduce non-essential operating expenses and rebuild our cash position. I plan to set a clear and focused strategy around these priorities. By executing with greater efficiency, precision and urgency, we can make the BolaWrap and our training solutions go-to resources for law enforcement agencies and, in turn, start to produce enhanced value for shareholders in the near-term."
Scot Cohen, Founder, Director and a large shareholder of Wrap, concluded:
"Following years of strategic investment, Wrap has built up its brand, commercialized innovative solutions, and established relationships with thousands of law enforcement agencies. We now have a growing customer base and a very strong pipeline. Kevin has demonstrated over the past year that he is the right leader to help us monetize this foundation. As a sizable shareholder, I have faith in his ability to grow sales, dramatically improve efficiency, and help get us to the next level."
Kevin Mullins Biography
Mr. Mullins is a proven business strategist and experienced corporate leader with a track record of taking public safety technology companies from concept to growth to profitability. He possesses a deep understanding of global public safety technology industries that involve extended sales cycles and governmental budgeting considerations. Prior to joining Wrap as President in April 2022, he served as President and Chief Executive Officer of Intrensic, a premier digital evidence and video management software solutions company. During his tenure, he led the development of new technology and set the direction of the company, and was instrumental in marketing its solutions to corporate and public safety entities. In addition, Mr. Mullins previously served as the Chief Executive Officer of SaferMobility, a video NG911 solutions provider for public and private enterprise safety. Previously, he was a commercial banker and bank director.
About Wrap
Wrap Technologies, Inc. (Nasdaq: WRAP) is a global public safety technology and services company that delivers safe and effective policing solutions to law enforcement and security personnel worldwide. Wrap is leading the movement for safer policing by equipping officers with safe, non-pain compliance tools and immersive training for the modern world. The Company's solutions, products, and services include the BolaWrap® Remote Restraint Device and Wrap Reality™.
Wrap's BolaWrap® Remote Restraint device is a patented, hand-held pre-escalation and apprehension tool that discharges a Kevlar® tether to safely detain persons without pain, injury, or the need to use higher levels of force.
Wrap Reality™, the Company's virtual reality training system, is a fully immersive training simulator and comprehensive public safety training platform providing first responders with the discipline and practice in methods of de-escalation, conflict resolution, and use-of-force to better perform in the field. Through its growing availability of real-life scenarios, Wrap Reality™ covers most facets of law enforcement training from verbal commands to tactical use-of-force.
Wrap's headquarters are in Tempe, Arizona. For more information, please visit www.wrap.com.
CAUTIONARY NOTE ON FORWARD-LOOKING STATEMENTS – SAFE HARBOR STATEMENT
This press release contains "forward-looking statements" within the meaning of the "safe harbor" provisions of the Private Securities Litigation Reform Act of 1995, including but not limited to: statements regarding the Company's overall business; total addressable market; and expectations regarding future sales, expenses and break-even and profitability expectations. Words such as "expect", "anticipate", "should", "believe", "target", "project", "goals", "estimate", "potential", "predict", "may", "will", "could", "intend", and variations of these terms or the negative of these terms and similar expressions are intended to identify these forward-looking statements. Moreover, forward-looking statements are subject to a number of risks and uncertainties, many of which involve factors or circumstances that are beyond the Company's control. The Company's actual results could differ materially from those stated or implied in forward-looking statements due to a number of factors, including but not limited to: the Company's ability to successfully implement training programs for the use of its products; the Company's ability to manufacture and produce product for its customers; the Company's ability to develop sales for its new product solution; the acceptance of existing and future products, including the acceptance of the BolaWrap 150; the risk that distributor and customer orders for future deliveries are modified, rescheduled or cancelled in the normal course of business; the availability of funding to continue to finance operations; the complexity, expense and time associated with sales to law enforcement and government entities; the lengthy evaluation and sales cycle for the Company's product solution; product defects; litigation risks from alleged product-related injuries; risks of government regulations; the business impact of health crises or outbreaks of disease, such as epidemics or pandemics; the impact resulting from geopolitical conflicts and any resulting sanctions; the ability to obtain export licenses for countries outside of the US; the ability to obtain patents and defend IP against competitors; the impact of competitive products and solutions; and the Company's ability to maintain and enhance its brand, as well as other risk factors mentioned in the Company's most recent annual report on Form 10-K, quarterly report on Form 10-Q, and other SEC filings. These forward-looking statements are made as of the date of this press release and were based on current expectations, estimates, forecasts and projections as well as the beliefs and assumptions of management. Except as required by law, the Company undertakes no duty or obligation to update any forward-looking statements contained in this release as a result of new information, future events or changes in its expectations.
Connect with Wrap:
Wrap on Facebook
Wrap on Twitter
Wrap on LinkedIn

Trademark Information
BolaWrap, Wrap and Wrap Reality are trademarks of Wrap Technologies, Inc. All other trade names used herein are either trademarks or registered trademarks of the respective holders.
CONTACTS
Investor Contact:
Matt Glover and Tom Colton
Gateway Group, Inc.
949-574-3860
WRAP@gatewayir.com
Media Relations Contact:
Robert Collins and Zachary Kadletz
Gateway Group, Inc.
949-574-3860
WRAP@gatewayir.com