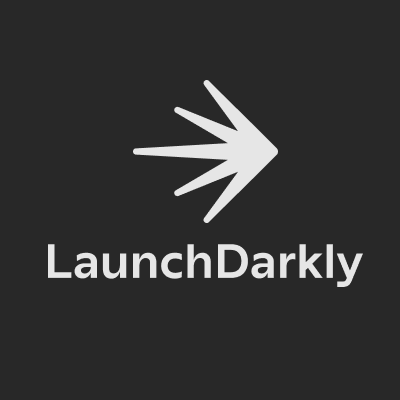 OAKLAND, Calif., April 19, 2023 (GLOBE NEWSWIRE) — LaunchDarkly, the leader in feature management, today announced an expansion to its growing Technology Partner Program. Starting today, the program will expand to incorporate an Experimentation Partner Track as the company's Experimentation product continues to gain traction.
"Experimentation continues to be a growing part of LaunchDarkly's business, and extending this capability to our current and new partners will allow our shared customers to weave it into their existing data assets and workflows," said James Frost, Head of Experimentation at LaunchDarkly. "This partner track will unlock new opportunities for these customers in a seamless, first-class experience that integrates experimentation as a natural part of companies' existing workflows."
Software developers, product managers, marketers, and others rely upon and trust LaunchDarkly's Experimentation to run sophisticated tests that help make critical, data-driven decisions as their companies roll out new features. Partners that join the newly launched Experimentation Partner Track will now be able to extend to their customers the ability to easily activate their data and measure their future releases, which in turn will help its customers with the increasingly important ability to test and experiment product features prior to launch. LaunchDarkly has been actively working with its partners and customers alike to make it easier to run more experiments, and today's partner track launch is a demonstration of that continued investment.
"LaunchDarkly shares Tealium's commitment in providing exceptional customer experiences, and we are thrilled to partner with them for their Experimentation Partner Track," said Bob Page, Senior Vice President, Product at Tealium. "Through Tealium EventStream's integration with the new LaunchDarkly's Experimentation solution, customers can leverage more thorough data for better decision-making around feature releases, and ultimately deliver better user experiences and drive greater business outcomes."
The Experimentation Partner Track's launch partners include well-established data and product-focused integration companies such as Tealium, Census, Snowplow, and Sprig. Other technology companies that join LaunchDarkly's Experimentation Partner Track will be able to effortlessly integrate the product into existing software development lifecycle workflows, giving them and their customers the resources to activate this powerful experimentation product that will help them measure the impact of future product releases. These integrations will allow those customers to pull from existing sources like customer data platforms and data warehouses in addition to other functionalities such as enabling teams to target specific LaunchDarkly experiment groups with in-product surveys.
"LaunchDarkly and Sprig both believe the key to building best-in-class products is continuous iteration and experimentation fueled by product insights," said Ryan Glasgow, Founder and CEO of Sprig. "Sprig's partnership with LaunchDarkly is crucial as we strive to help product teams uncover the 'why' behind user experiment results."
Companies interested in becoming a member of the Experimentation Partner Track and building an integration with LaunchDarkly's Experimentation product should visit https://launchdarkly.com/partners/ or email techpartners (at) launchdarkly.com.
About LaunchDarkly
LaunchDarkly isn't just a leader in feature management — it's the first scalable feature management platform. Feature management allows development teams to innovate faster by fundamentally transforming how software is delivered to customers. With the ability to gradually release new software features to any segment of users on any platform, DevOps teams can standardize safe releases at scale, accelerate their journey to the cloud and collaborate more effectively with business teams. Today, LaunchDarkly deploys peaks of 20 trillion feature flags a day, and that number continues to grow. Founded in 2014 in Oakland, California by Edith Harbaugh and John Kodumal, LaunchDarkly has been named on Fast Company's Most Innovative Companies of 2023, Forbes Cloud 100 list, InfoWorld's 2021 Technology of the Year list, and the Enterprise Tech 30 list. Learn more at launchdarkly.com.
Contact
launchdarkly (at) launchsquad.com