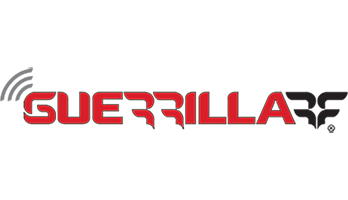 Greensboro, NC, April 20, 2023 (GLOBE NEWSWIRE) — Guerrilla RF, Inc. is proud to announce its participation at the upcoming Sequire Investor Summit. This highly anticipated event, scheduled for April 24-26, 2023 at La Concha Resort in San Juan, Puerto Rico, promises to offer an array of exciting opportunities for funds, companies, and investors.
One of the standout highlights of this year's summit is the focus on great tax laws in Puerto Rico, which offers a unique tax-friendly environment for both funds and investors. Attendees can expect to gain valuable insights and knowledge on how to leverage this advantage to drive their business success.
The summit also promises to offer comprehensive training sessions and keynote panels on various topics. These sessions are led by top experts in the field and provide attendees with a wealth of information and insights into the latest trends, strategies, and best practices in the industry.
Presentation Time: 10:30AM – 11:00AM Tuesday, April 25th
Guerrilla RF is thrilled to participate in this year's Sequire Investor Summit and looks forward to sharing its knowledge and expertise with attendees. Join us for an exciting and informative event that promises to be a highlight of the year for funds, companies, and investors alike.
"Guerrilla RF will be celebrating its tenth anniversary this year, which is a testament to our robust corporate fundamentals and core focus of serving unmet needs in the high growth verticals that include 5G, automotive, satellite communications, aerospace and defense, and test and measurement," commented VP of Investor Relations, Sam Funchess. "This Summit is an incredible opportunity to host high quality one-on-ones with analysts and investors, connect with other professionals within the investment community, and highlight our strategy to cater to these markets that have a strong demand for high-performance radio-frequency semiconductor solutions."
For more information about the Sequire Investor Summit, including registration details, please visit the official event website at https://puertorico.srax.com/
About Guerrilla RF, Inc.
Founded in 2013, Guerrilla RF, Inc., develops and manufactures high-performance state-of-the-art radiofrequency (RF) and microwave communication solutions for wireless OEMs in multiple high-growth market segments, that include network infrastructure for 5G/4G macro and small cell base stations, cellular repeaters/DAS, automotive telematics, military communications, navigation, and high-fidelity wireless audio. The Company has an extensive portfolio of 100+ high-performance RF and microwave semiconductor devices with 50+ new products in development. As one of the fastest growing semiconductor firms in the industry, Guerrilla RF drives innovation through its R&D to commercialization initiatives and focuses on product excellence and custom solutions to underserved markets. To date, the Company has shipped over 150 million devices and has repeatedly been included in Inc. Magazine's annual "Inc. 5000" list. Guerrilla RF recently made the top "Inc. 500" list for the second year in a row. For more information, please visit https://guerrilla-rf.com or follow the Company on Twitter and LinkedIn.
About SRAX
SRAX Inc. (OTC: SRAX) is a financial technology company that unlocks data and insights for publicly traded companies. Through its premier investor intelligence and communications platform, Sequire, companies can track their investors' behaviors and trends and use those insights to engage current and potential investors across marketing channels. For more information on SRAX, visit srax.com and mysequire.com
CONTACT
Sam Funchess, VP of Investor Relations
sfunchess@guerrilla-rf.com
+1 336 510 7840