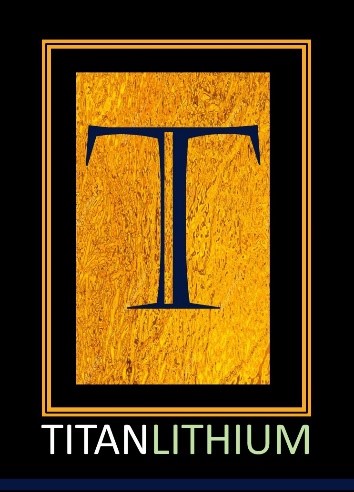 Las Vegas, NV., April 17, 2023 (GLOBE NEWSWIRE) — Titan Lithium Inc., (OTC Markets: CDSG) (the "Company" or "CDSG") is pleased to provide a corporate update.
As of April 17th, 2023, the Company has now completed 2 years of PCAOB qualified year end financial statements. Subsequent to the filing of these audited statements, CDSG will be filing a Registration Statement on Form 10 ("Form 10") before the end of this month with the U.S. Securities and Exchange Commission (SEC) to register its common stock under the Securities Exchange Act of 1934, as amended, (the 1934 Act). The Form 10 filing provides information on the company's strategy and its historical financial data. Upon its effectiveness, the Company will be subject to the reporting requirements of the 1934 Act, which will include quarterly, annual and current reports, as well as proxy statements, to be filed with the SEC.
"We are confident our proposed registration with the SEC will provide a number of benefits to the Company and its shareholders, including increased visibility, enhanced access to the capital markets, and deeper liquidity for its stock," said Harp Sangha, Chairman of CDSG. "We believe we have discovered some truly massive Lithium resources and optimizing corporate effectiveness will allow us to help further these exceptional battery-metal projects." 
Mr. Sangha added "This has been a very active year for the Company and for Tanzania's critical mineral industry. On a recent visit by the U.S. Vice President, it was made clear that the U.S. and Western governments are challenging China's dominance in the African continent for battery metals. As well, in the month of February, Tesla signed an agreement under which it will purchase between 17,500 to 35,000 tonnes per annum of Anode Active Material (AAM) from Tanzania."
About the Company: China Dongsheng International Inc. (OTC Markets: CDSG), through its wholly owned subsidiary Titan Lithium, Inc., is a lithium explorer and developer with operations in Nevada, USA and The United Republic of Tanzania.
Contact:
Harp Sangha-Chairman
harp@titanlithiuminc.com                        
+1-702-595-2247
titanlithiuminc.com
Forward-Looking Statements:
This press release may contain "forward-looking statements" within the meaning of the Private Securities Litigation Reform Act of 1995, such as statements relating to financial results and plans for future development activities and are thus prospective. Forward-looking statements include all statements that are not statements of historical fact regarding intent, belief or current expectations of the Company, its directors or its officers.  Investors are cautioned that any such forward-looking statements are not guarantees of future performance and involve risks and uncertainties, many of which are beyond the Company's ability to control. Actual results may differ materially from those projected in the forward-looking statements. Among the factors that could cause actual results to differ materially from those indicated in the forward-looking statements are risks and uncertainties associated with the Company's business and finances in general, including the ability to continue and manage its growth, competition, global economic conditions and other factors discussed in detail in the Company's periodic filings with the Securities and Exchange Commission.