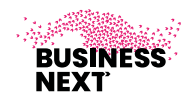 HANOI, Vietnam and JAKARTA, Indonesia, April 21, 2023 (GLOBE NEWSWIRE) — BUSINESSNEXT, a universe of composable enterprise solutions to banks and financial services, announced the launch of the DATANEXT banking edition. The unified platform brings the Data Studio, AI Studio, and Augmented Analytics together to enable the banks to achieve transformative CX. Data Studio transforms the data deluge (high velocity, volume, and variety of customer data) that banks experience, and the AI Studio is capable of extracting actionable insights that banks can leverage to deliver relevant, and personalized customer experiences. The studios are powered by Augmented Analytics that analyzes streaming data in real-time empowering banks to significantly boost productivity and customer experience.
The AI-powered platform will end the struggle banks and financial institutions face in the following areas:
Lead scoring

Score leads to identify potential conversion impacting the bank's ROI.

Customer Churn Probability

Identifies and analyses potential churn enabling banks to implement targeted engagement strategies.

Customer Lifetime Value & Future Profitability

Assists in evaluating and retaining customers with a high future value via precise targeting.

Next Best Action

Suggests actions determined via data analytics, machine learning algorithms, and predictive modeling to achieve increased customer engagement, loyalty, or conversion.

Customer Segmentation

Helps create targeted marketing campaigns to meet the unique needs of each segment, leading to effective & efficient use of marketing resources, and improving overall business performance.

Text Classification & Entity extraction

Captures, extracts, and define the intent from large unstructured textual data, automating information for taking action in a short span.

Customer Interaction Channel

Evaluates and measure each customer interaction channel for their efficiency and preference for expert customer care.
Commenting on the launch, Vishal Pruthi, SVP & Head Southeast Asia, BUSINESSNEXT said, "The DATANEXT is a real-time deep-tech collaboration technology built on generational AI that powers enterprises and delivers AI First Banking. With DATANEXT, enterprises can enable rapid innovation, uncover high value, unrealized opportunities and boost revenues with lower costs. It accurately aligns business performance with technology, enable personalization at-scale, deliver smarter omnichannel experiences and accelerate own transformation into an intelligent enterprise."
About BUSINESSNEXT:
BUSINESSNEXT is a universe of composable enterprise solutions with a focus on banks and financial services globally. Recognized as a Visionary by leading industry analysts, it leverages technology, innovation, and experience to relentlessly deliver incredible, unique, and human experiences, acing the volatile and complex business environment. BUSINESSNEXT platforms namely CRMNEXT, CUSTOMERNEXT & DATANEXT are AI and ML-driven cloud-agnostic platforms dedicated to enabling digital transformations. It comprises an enriched portfolio of hyper SaaS modular solutions that are responsive, can readily plug & play, and has superlative integration capabilities with the ecosystem. BUSINESSNEXT today powers 1 million+ users across 65,000 branches and call centers, managing 1 billion end customers worldwide. BUSINESSNEXT has its USA headquarter in Raleigh, North Carolina and its international headquarter in Noida, India. It has a footprint across 5 continents and direct offices in 14 countries across the U.S.A, MEA, and APAC. For more information, visit https://www.businessnext.com/
Media Contact Information:
Sherwin S. Lumintaintang
+62 821-3310-0053
sherwin.lumintaintang@crmnext.com