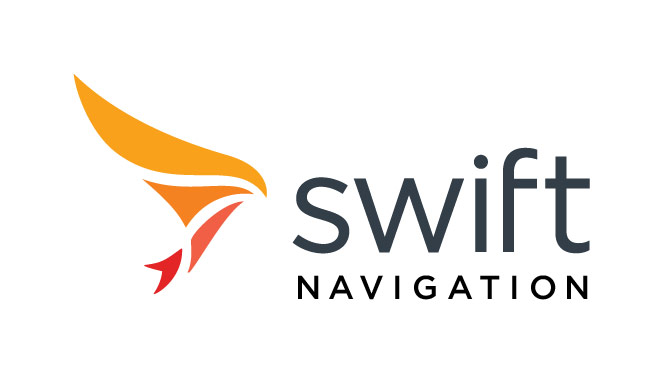 SAN FRANCISCO, April 19, 2023 (GLOBE NEWSWIRE) — Swift Navigation, a global tech firm headquartered in San Francisco, redefining GNSS (Global Navigation Satellite System) and precise positioning technology for automotive, mobile and mass-market applications, today announced that Brad Sherrard has joined its executive team.
Brad Sherrard is Executive Vice President and General Manager of the Industrial Business Unit at Swift. Brad brings over two decades of experience to this role including his work with many top positioning chipset and module companies, IoT Solutions, GNSS, LiDAR and Wireless technologies—and Sales, Product Management, Business Development and Executive Roles at u-blox, Quanergy, Stratos-Inmarsat, Iridium and Magellan. Brad holds a BSEE from UC Irvine and an MBA from Pepperdine University.
"Brad is a valued new member of our executive team with his extensive background in our industry," said Timothy Harris, Co-Founder and CEO of Swift Navigation. "As the leader of the Industrial Business Unit, Brad will lead our efforts to serve our industrial customers in their groundbreaking applications."
"Swift is in a high expansion environment with so many applications requiring precise positioning technology. Think of the possibilities…location accuracy for phones, cars and robotics," said Brad Sherrard. "I cannot be more excited to deliver results that combine my experience with required sensors in any vehicle or device, plus analytics to make it possible to know how your devices are performing, down to 2 centimeters."
ABOUT SWIFT NAVIGATION
Swift Navigation is changing the way we navigate and understand our planet. Swift's precise positioning technology platform improves location accuracy from several meters to centimeter-level and is used by millions of devices across the globe. Swift's technology is trusted by users across industries, enabling safer driving, improving efficiency for last-mile delivery and commercial transport operations, increasing accuracy for mobile devices and creating new possibilities for rail, robotics and machine control. Learn more about how Swift is building a safer and more connected future at swiftnav.com. Follow Swift on Twitter @Swiftnav
Press Contact
Swift Navigation
press@swiftnav.com
A photo accompanying this announcement is available at https://www.globenewswire.com/NewsRoom/AttachmentNg/00f1a93c-4b6d-422e-b0dc-850be1cbb141.