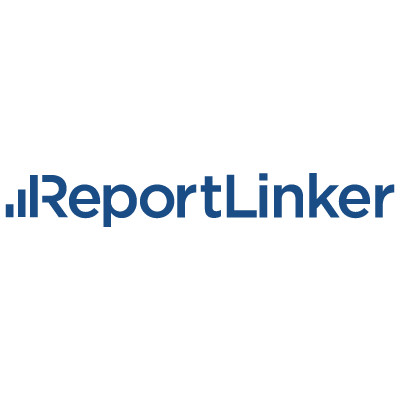 New York, April 20, 2023 (GLOBE NEWSWIRE) — Reportlinker.com announces the release of the report "Global Point-of-Sale Software Market Size, Share & Industry Trends Analysis Report By Application, By Deployment Mode, By Organization Size, By End User, By Regional Outlook and Forecast, 2022 – 2028" – https://www.reportlinker.com/p06449882/?utm_source=GNW
Briefly, point-of-sale (POS) software assists retailers in managing their whole business process, beginning with the sale of items and continuing through payment processing and receipt printing.
The need for point-of-sale (POS) software has been spurred by the need to handle cashless transactions, track sales, and inventory data, and optimize sales strategy through analytics in retail chains, hotels, drug stores, restaurants, auto shops, and other businesses. In addition, increasing demand for advanced capabilities such as personnel management analytics, sales monitoring, inventory tracking, customer data management, and reporting is anticipated to increase the use of point-of-sale (POS) software across several industries.
As a result of the variety of business operations, the need for POS systems with greater functionality and analytics has increased dramatically. These tools aid users in efficiently handling business personnel, clients, payments, and invoicing. In addition, these solutions assist users in managing business inventory, customers, payments, and workers effectively.
The POS software handles a variety of business processes and must be installed on a desktop, notebook, laptop, or tablet with a suitable operating system. Due to the growing popularity of cloud-based solutions, the demand for cloud-based mobile POS software has increased. Due to its accessibility via a web browser or the Internet, the web-based POS solution has also gained popularity among small and medium-sized businesses.
COVID-19 Impact Analysis
Point-of-sale software has witnessed tremendous development. The COVID-19 pandemic has transformed the corporate environment where end-users must use the current point-of-sale technology. Numerous e-commerce & retail platforms have modified and embraced point-of-sale software solutions to facilitate online orders and payments. The unified analytics of point-of-sale software will aid in understanding and meeting changing consumer expectations, adapting to market shifts, and preparing for future lockdowns or similar situations.
Market Growth Factors
Grown preference to non-cash transactions
Numerous central banks and government financial organizations are offering incentives and support to promote POS for the Android system, which is anticipated to contribute considerably to the rising demand for mobile POS. In addition to the burgeoning demand for computerized payment systems, the prospects for POS tablets on the modern market have been bolstered by the rising popularity of tablet computers. In the past decade, the increasing usage of intelligent electronic devices has also expanded the POS software market.
Rising adoption of POS solutions among SMEs
The technological capability of wireless POS systems to interconnect with smartphones or tablets via a mobile card reader is increasing their adoption in several areas. In addition, the low installation cost of mobile point-of-sale systems and their capacity to deliver value-added services for long-term operations are the primary factors attracting the attention of merchants and retailers. Furthermore, public governance systems favor the deployment of the most effective mobile point-of-sale due to their capacity to transmit transparent pricing and money transfer information. As a result of these reasons, the market for point-of-sale software is expected to expand throughout the forecast period.
Market Restraining Factors
Growing data security concerns
Retail POS systems are susceptible to security flaws, such as device malfunctions, phishing, skimming, and software and network vulnerabilities. Due to insecure networks, hackers can simply infiltrate the infrastructure and access vital records, such as business accounts and customer credit card information. Even if a network is well protected, devices must also be secured. Therefore, while deploying POS terminals, choosing technological solutions with inbuilt security features is crucial. In addition, there is a considerable increase in dangers, such as data thefts and cyberattacks, due to the deployment of increasingly sophisticated technologies and the expansion of business system integration.
Application Outlook
Based on application, the point-of-sale software market is segmented into fixed POS, and mobile POS. In 2021, the fixed POS segment held the highest revenue share in the point-of-sale software market. Because fixed POS solutions offer greater functionality and capabilities than mobile POS, most brick-and-mortar retailers and restaurants currently prefer them. This is what is responsible for the segment's rise. In addition, due to the advantages of having a fixed POS system, including inventory management, business functionality, a cash drawer, staff time clocks, loyalty programs, and gift card administration, consumers prefer utilizing them.
Deployment Mode Outlook
On the basis of deployment mode, the point-of-sale software market is fragmented into cloud and on-premise. The cloud-based segment recorded a remarkable revenue share in the point-of-sale software market in 2021. With the development of technology, cloud-based deployment has begun to gather momentum. Furthermore, due to how simple it is to use these small devices for speedy payment services, the software for mobile POS systems has also become more popular. Another element driving up demand for cloud-based software among cost-conscious end users is the simplicity of payment made through monthly fees.
Organization Size Outlook
By organization size, the point-of-sale software market is bifurcated into large enterprise, and small & medium enterprise (SMEs). In 2021, the large enterprise region led the point-of-sale software market by generating maximum revenue share. Large organizations' demand for customized POS software solutions to handle their cash flows or business operations might be credited with this growth. This POS software is more expensive than readily available software. Bespoke software for a large corporation must manage a variety of business functions while simultaneously enhancing client interaction.
End-User Outlook
On the basis of end-user, the point-of-sale software market is divided into restaurants, hospitality, healthcare, retail, warehouse, entertainment and others. In 2021, the restaurant segment garnered a significant revenue share in the point-of-sale software market. A major factor driving POS transactions is the increasing integration of restaurants with online delivery services. Internet ordering and delivery will likely boost POS spending in 2022, which will help eateries avoid high third-party costs. In the restaurant sector, data analytics, marketing, order management, and payments have caused a meteoric rise that is anticipated to continue in the coming year.
Regional Outlook
Region wise, the point-of-sale software market is analyzed across North America, Europe, Asia Pacific and LAMEA. The North America region led the point-of-sale software market by generating the highest revenue share in 2021. The region is home to notable POS software providers and has a high demand for and adoption of modern integrated POS software. As a result of the need to improve hospital facilities associated with payment, insurance, and patient administration, the U.S. healthcare industry is predicted to see the fastest growth rate.
The major strategies followed by the market participants are Partnerships. Based on the Analysis presented in the Cardinal matrix; Oracle Corporation is the forerunner in the Point-of-Sale Software Market. Companies such as and Fiserv, Inc. (Clover Network, Inc.), NCR Corporation, Toast, Inc., and Block, Inc. are some of the key innovators in Point-of-Sale Software Market.
The market research report covers the analysis of key stake holders of the market. Key companies profiled in the report include Fiserv, Inc. (Clover Network, Inc.), Oracle Corporation, Toast, Inc., NCR Corporation, Revel Systems (Welsh, Carson, Anderson & Stowe), MSL Solutions Limited (Pemba Capital Partners), Block, Inc., H&L POS (Valsoft Corporation), Idealpos Solutions Pty Ltd and TouchBistro, Inc.
Recent Strategies Deployed in Point-of-Sale Software Market
Partnerships, Collaborations and Agreements:
Feb-2023: Toast signed a partnership with Google LLC, to introduce an Ordering Channel that would provide aid to Toast Restaurants in meeting guests from anywhere. With this partnership, both companies would develop Order with Google integration platform where ordering with Google would open up ways for Toast restaurants to get an augmented number of guests ordering food using Google Search Engine and Maps.
Jan-2023: Oracle collaborated with Big Boy Restaurant Group, an American restaurant brand, for modernizing the latter company's systems and to support its legacy of great customer service. The restaurant chain can streamline its ordering and payment processing, while better utilizing the data for managing new opportunities and inventory with the help of Oracle Payment Cloud and MICROS Simphony Cloud Point of Sale Service.
Jan-2023: Toast Partner Ecosystem has been joined by Deliverect, a global scale-up that simplifies digital orders for restaurants. This integration would help restaurants in managing online orders from their Toast Point of Sale easily. Additionally, Deliverect enables a restaurant to combine online orders with their POS, fulfilling the gap between POS systems and third-party providers.
Oct-2022: Oracle signed a partnership with NVIDIA, a tech-enabled software company, supporting customers to overcome business challenges utilizing enhanced computing and AI. With this partnership, NVIDIA AI platforms would provide strength to Oracle Cloud Infrastructure solutions in the advancement of AI-powered innovation to an extensive range of sectors.
Sep-2022: Fiserv teamed up with Indian Oil Corporation Limited, for enhancing the customer payment experiences and streamlining operations. Following this collaboration, IndianOil customers have the ability to pay through multiple payment platforms with smart POS terminals located at more than 15,000 IndianOil retail fuel outlets throughout the country, reducing the wait time at fuel outlets, and redeem loyalty points smoothly.
Sep-2022: Square (now Block) announced its partnership with Sage, a company engaged in financial, accounting, HR, and payroll technology for SMBs. The partnership made small businesses work smarter and saved time, which in turn, freed them for growing their businesses. Moreover, the partnership combined Square's point of sale (POS) software with Sage Accounting and is live in the UK, Canada, and Ireland. Customers utilizing both products can take payments anywhere – over the phone, in person, or online.
Jun-2022: Oracle partnered with Kyndryl, an IT infrastructure services provider, to offer customers managed cloud solutions. Through this partnership, Kyndryl would provide its IT infrastructure services expertise enabling Oracle to advance its Oracle Cloud@Customer and Oracle Exadata offerings and helping Oracle's customers with consolidating databases and reducing operating costs and time.
May-2022: Toast came into collaboration with Stayntouch, a company engaged in guest-centric cloud hotel property management systems and contactless technology. Following this collaboration, Restaurant owners can check a guest room and its posting status, post charges to a guest's room, and view a summary of charges in the guest's folio using Stayntouch's direct integration with Toast PoS. Users will have the option to submit cash and credit card settlements to the PMS folio. Customers of Stayntouch can use Toast PoS to organize their restaurants' operations and strengthen customer relationships.
Mar-2022: Square (now Block) partnered with CodeBase, a technology startup incubator. The partnership aims to deliver entrepreneurs access to Square's payment ecosystem and APIs. Additionally, Square would support the latter company's startup network through providing a series of workshops that helps entrepreneurs in learning from leaders in the payments and commerce fields.
Jan-2022: NCR Corporation and Google Cloud extended their partnership to introduce the additional platform and improved cloud capabilities incorporating AI and machine-learning solutions, making it easier for retailers to access advanced tools for offering a better in-store experience to their consumers. Through this expansion, NCR would broaden the NCR Commerce platform and its Retail software suite over Google Cloud's infrastructure to build a reliable technology that would offer a high-level customized shopping experience.
Jan-2022: Square (now Block) came into collaboration with Ally, Inc. for providing eCommerce, restaurant, and retail businesses with a fully integrated portfolio of tools developed for reducing costs, maximizing profits and streamlining deliveries to customers.
Dec-2021: Revel Systems came into partnership with Adyen, a payment platform. Through utilizing Adyen for Platforms, Revel Systems aims to introduce an integrated payment solution named Revel Advantage International. The solution enables merchants to work with a single vendor for support, technology, and services for ensuring their payments and POS solutions are running smoothly.
Nov-2021: Oracle expanded its partnership with Bharti Airtel, an Indian multinational telecommunications services provider, to introduce a broad range of cloud solutions to enterprise customers. With this expansion, Oracle would extend its reach in India with Nxtra-the data center subsidiary of Airtel, enabling Indian customers to utilize the next-generation cloud infrastructure.
Oct-2021: Fiserv extended its partnership with Synchrony, a consumer financing company. Through this expansion, small businesses can access Synchrony products and services and can receive private label credit card payments through the Clover business management and point of sale platform from Fiserv. This step would hasten the growth of small businesses and would provide more choices and flexibility in how consumers make purchases.
Apr-2021: Revel Systems signed a collaboration agreement with Paytronix Systems, the digital guest experience platform. Following this collaboration, the latter company combined its loyalty platform with the former company's cloud-based point of sale and business platform. Those retailers and restaurants who have implemented Revel Enterprise can access the complete Paytronix Rewards Platform fastly that comprises online ordering/delivery management, loyalty, and stored value.
Apr-2021: Fiserv signed a partnership with PayPal for helping businesses of all sizes through the range of industries to broaden their touch-free payment capabilities and support in-demand digital payment options. The large businesses that are utilizing Fiserv's Carat omnichannel commerce ecosystem and the small businesses using Clover can accept payment through PayPal and Venmo through QR codes shown at the point of sale.
Feb-2021: Oracle announced a collaboration with Cabana Burger, a fast-growing Brazilian restaurant chain, in which the latter company is utilizing Oracle MICROS Simphony Point-of-Sale for better serving the customers and aid its fast growth. Cabana Burger has boosted its speed of service, decreased waste, and increased overall business efficiencies with real-time restaurant data and analytics using MICROS Simphony with built-in kitchen display systems (KDS).
Product Launches and Expansions:
Sep-2022: Square (now Block) introduced Tap to Pay on iPhone, which is available within the Square Point of Sale iOS app. The Tap to Pay on iPhone has been launched to millions of sellers throughout the U.S. and would enable the sellers to receive contactless payments through their iPhone directly, with no additional cost to the seller and no additional hardware.
Apr-2022: Toast unveiled Toast for Quick Service, a specially designed solution for quick-service restaurants (QSR) of all sizes. Quick-service restaurants that use Toast would be able to quickly serve customers and increase revenues through utilizing improved digital tools, order and payment workflows, and access to performance information.
Nov-2021: Toast released a line of products including the Toast Restaurant Card, Toast Tips Manager, and business debit card. Toast Restaurant Card would empower restaurant operators to quickly access sales and Toast's POS system would provide easy integration with online food delivery platforms, while Toast Tips Manager would compute and offer pooled tips to Toast Payroll and Team Management.
Oct-2021: Fiserv, Inc. unveiled a platform-as-a-service (PaaS) offering, an innovative PaaS solution, and a part of Fiserv's Clover® Connect-a payment engine for software providers. The PaaS solution would allow independent software vendors (ISVs) to connect their software with Clover POS systems, enabling ISV software users to better serve their customers by providing them with a fusion of business software and secure payment acceptance and POS devices.
Sep-2021: Block, Inc. released Integrated, Omnichannel Offerings for businesses in France. The Omnichannel Solutions is an all-inclusive portfolio of both on-site and online products facilitating businesses of all types to access Block's full stack of integrated business tools, empowering sellers to easily manage multiple systems, cut time and cost, and smoothly run their businesses.
Jan-2021: Square unveiled Square for Retail, a complete POS system designed for providing aid to retailers in better management of their business operations. Square for Retail when integrated with Square Online would provide retailers ease in selling their products online, in-store, and on social platforms. Moreover, the solution would simplify the business' inventory management.
Oct-2019: TouchBistro released the TouchBistro Reservations, a full reservation and guest management platform. This platform was designed for enabling restaurateurs to enhance every guest's experience. TouchBistro Reservations offers restaurants automatic deep insights about their customers' behavior that were not previously available to them, such as spend and dining history, drink preferences, and other details that will enable restaurants to better serve their patrons. TouchBistro Reservations is fully integrated with TouchBistro POS.
Feb-2019: Revel Systems unveiled POS Platforms to fulfill the requirements of businesses and SMB customers. POS platforms would incorporate two distinctive product offerings namely, Revel Enterprise- a business platform that would provide support to organizations in enhancing the performance of multi-location or chain businesses and offers tools for scaling up the businesses, and Revel Essentials- a POS and business solution developed for restaurants and retailers with 20 or fewer locations.
Acquisitions and Mergers:
Feb-2023: Toast acquired Delphi Display Systems, a provider of digital display solutions and drive-thru technology for quick-service restaurants. The acquisition deepens Toast's support for customers operating a drive-thru service model.
Jan-2023: Valsoft Corporation, the parent company of H&L POS, took over Octave, a company specializing in POS Software. The acquisition enabled Aspire, the operating division of Valsoft, to continue its investment and grow in the Retail POS segment.
Sep-2022: Fiserv took over the LR2 Group, an independent sales company doing business as the City POS. The acquisition complemented Fiserv's business.
Jan-2022: NCR took over LibertyX, a cryptocurrency software provider. Through this acquisition, LibertyX would support NCR in offering its customers an all-inclusive digital currency solution incorporating the potential to purchase and sell cryptocurrency, transact international money transfers, and receive digital currency payments all over digital and physical channels.
Oct-2021: MSL completed the acquisition of OrderMate POS business together with Taubman Capital for commencing their US growth strategy. The acquisition expanded MSL's foothold from approximately 6,000 venues to more than 8,000 venues.
Aug-2021: NCR Corporation acquired Foremost Business Systems, a POS and restaurant solutions provider. With this acquisition, NCR would be able to extend its reach in delivering restaurant technology to local restaurant markets utilizing Foremost Business Systems' POS and restaurant solutions offerings helping restaurants to expand and seamlessly run their businesses.
Jan-2021: NCR Corporation announced the acquisition of Freshop and would combine it into its enterprise POS Software platform. The acquisition gave the ability to establish "buy online, pickup in-store" capabilities to retailers for fulfilling the customers' needs directly.
Scope of the Study
Market Segments covered in the Report:
By Application
• Fixed POS
• Mobile POS
By Deployment Mode
• On-Premise
• Cloud
By Organization Size
• Large Enterprises
• SMEs
By End User
• Retail
• Restaurants
• Hospitality
• Warehouse
• Healthcare
• Entertainment
• Others
By Geography
• North America
o US
o Canada
o Mexico
o Rest of North America
• Europe
o Germany
o UK
o France
o Russia
o Spain
o Italy
o Rest of Europe
• Asia Pacific
o China
o Japan
o India
o South Korea
o Singapore
o Malaysia
o Rest of Asia Pacific
• LAMEA
o Brazil
o Argentina
o UAE
o Saudi Arabia
o South Africa
o Nigeria
o Rest of LAMEA
Companies Profiled
• Fiserv, Inc. (Clover Network, Inc.)
• Oracle Corporation
• Toast, Inc.
• NCR Corporation
• Revel Systems (Welsh, Carson, Anderson & Stowe)
• MSL Solutions Limited (Pemba Capital Partners)
• Block, Inc.
• H&L POS (Valsoft Corporation)
• Idealpos Solutions Pty Ltd
• TouchBistro, Inc.
Unique Offerings
• Exhaustive coverage
• Highest number of market tables and figures
• Subscription based model available
• Guaranteed best price
• Assured post sales research support with 10% customization free
•
Read the full report: https://www.reportlinker.com/p06449882/?utm_source=GNW
About Reportlinker
ReportLinker is an award-winning market research solution. Reportlinker finds and organizes the latest industry data so you get all the market research you need – instantly, in one place.
__________________________